We have a dedicated tool hire branch in Birmingham and departments in our Lichfield, Rugeley, Kidderminster, Uttoxeter, Ashbourne and Stoke-on-Trent branches. Comprehensive range of tools available – from heavy duty breakers through to landscaping and gardening tools.
Tool Hire Service available to both trade and retail customers.
Why hire tools from Tippers Tool Hire?
At Tippers we are dedicated to making your site run easier and more cost-effectively with low cost and outstanding service. With our commitment to safety and 1st class service in everything we do, you can be assured you picked the best.
Already a Tippers trade customer? Use your Tippers account for tool hire.
Cash customers also welcome.
Expert staff offering advice will ensure that you get the right tools for the job.
Operator and safety training provided when you collect your tool.
Tools available for hire include:
Mixers (Electric and Petrol Mini-mix)
Garden Equipment (from strimmer and mower to rotovator and turf cutter)
D.I.Y. tools (wallpaper stripper, carpet stretcher)
Access tools (ladders, boards, supports, alloy tower)
Drills (drills, screwdrivers, nail gun)
Breakers (lightweight / heavyduty and hydraulic)
Sanding (floor sander, edging sander, router and planer)
Grinding machines
Generators
Saws
Electrics (transformers, splitter, RCD, Extension lead)
Compacting Equipment
Cleaning equipment (vacuums, carpet cleaners, pressure washers)
Lighting (flood lights)
Pumps
PAT Testing
We offer PAT Testing Services at Lichfield and Birmingham branches.
Tool Testing and Repair Service
We can repair most tools, call into your nearest branch for a competitive repair estimate.
New to Tippers Tool Hire?
To hire any equipment from Tippers Tool Hire, you must present yourself at the branch with a valid UK Driving Licence and Two Utility Bills dated within the last 3 months.
At the point of hire, Tippers Tool Hire will take a deposit payment.
Hire Insurance will be charged at 16% of the Hire Rate on all items.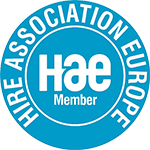 Tool Hire Branches: